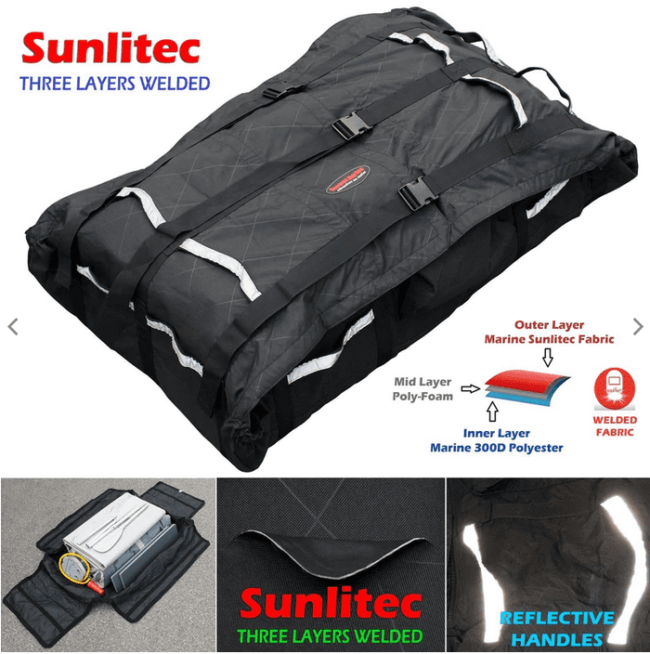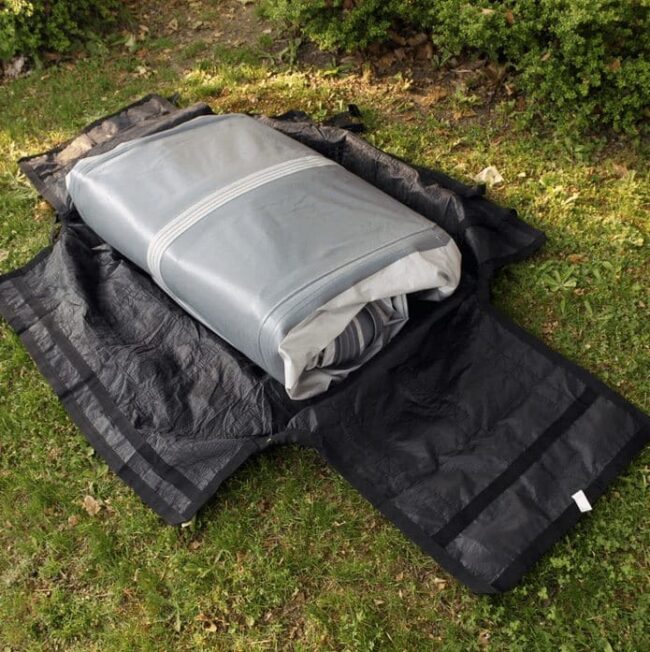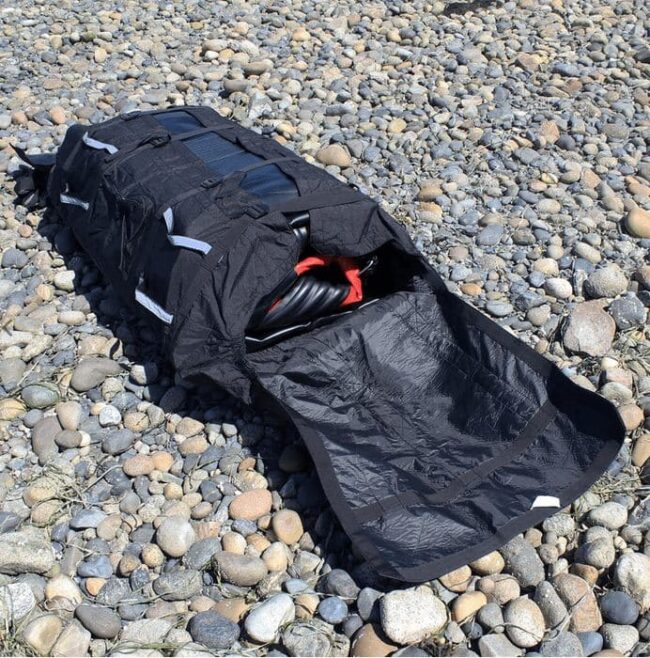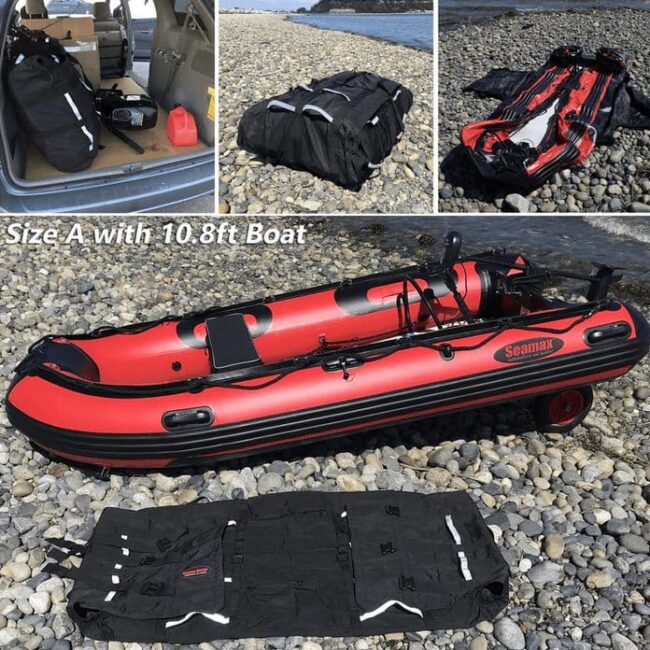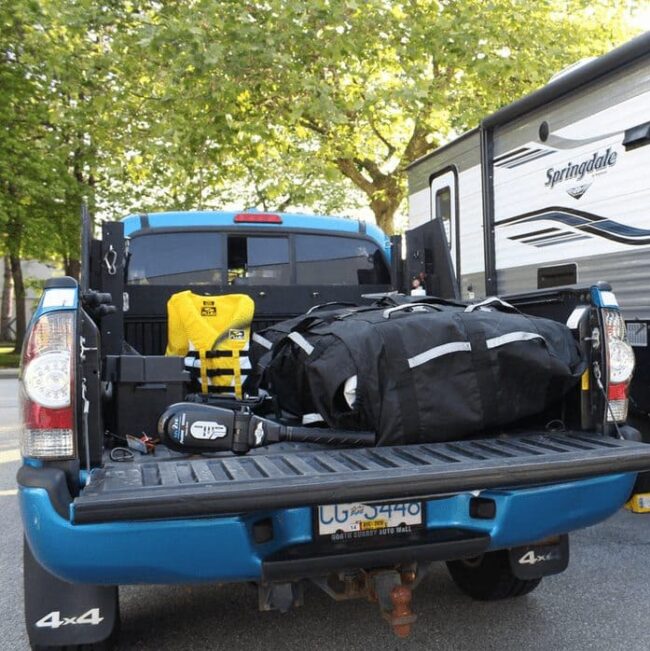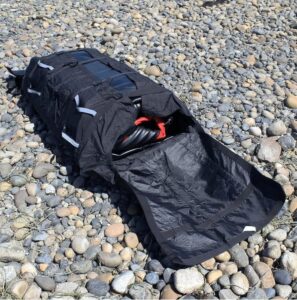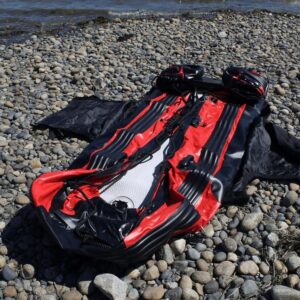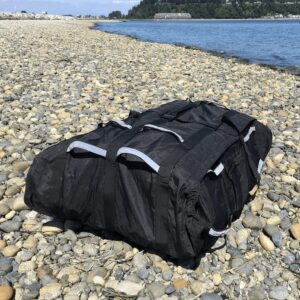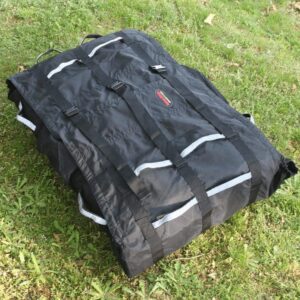 Inflatable Boat Hull Storage and Carrying Bag
$160.00 – $229.00
Seamax Foldable Inflatable Boat (Hull) Storage and Carrying Bag, with Sunlitec Fabric, Reflective Handles
FEATURES
4-sided bag with double side handles. There are 16 soft handles covered with reflective tape making it easy to grab the bag and carry the boat in any situation.
It's easy to carry your boat in this bag because of all the handles. Specially developed upper and lower handles with 4 inches gaps. Carry the boat by the lower handles if the boat packs up small or use the upper handles if the boat is large.
Solid design with Double reinforced handles with CNC sewing reinforcement. Full size 3×4 cross-over webbing for heavyweight support. Quick-release Adjustable buckles for ease of use. Commercial grade design and made.
Full protection for the boat from dragging it on the ground. Double storage pockets for added convenience.
Additional Info
Marine Grade Sunlitec Fabric (MGSF)
We want to introduce our newly developed thermal welded 3 layers Sunlitec fabric. The outer layer of Sunlitec is the special high-performance synthetic fabric similar to Acrylic fabric. It is resistant to sun light UV and many harsh chemicals including salt water. The mid layer is the water resident micro poly fabric foam. It is resistant to temperatures from outside and inside as well as impeding the water from going through and providing breathable performance. The inner layer is the marine grade polyester 300D for protecting the tear and wear from inside and as back support. After the Sunlitec manufacturing process, all three layers stay together as one fabric. It has a solid structure, better performance, looks great and is light weight. We are the only company to produce these boating accessories with Marine Grade Sunlitec Fabric (MGSF). We hope you will enjoy these high quality and affordable accessories.
Size Checklist
Warranty
The fabric structure is covered by a 2-years limited warranty on all items using the Seamax Sunlitec material, and a 1-year limited warranty on sewing lines, tie-down strings, zipper lines and plastic parts. Physical damage or lack of maintenance damage is not covered under this warranty. Normal wear and tear are not covered under this warranty.