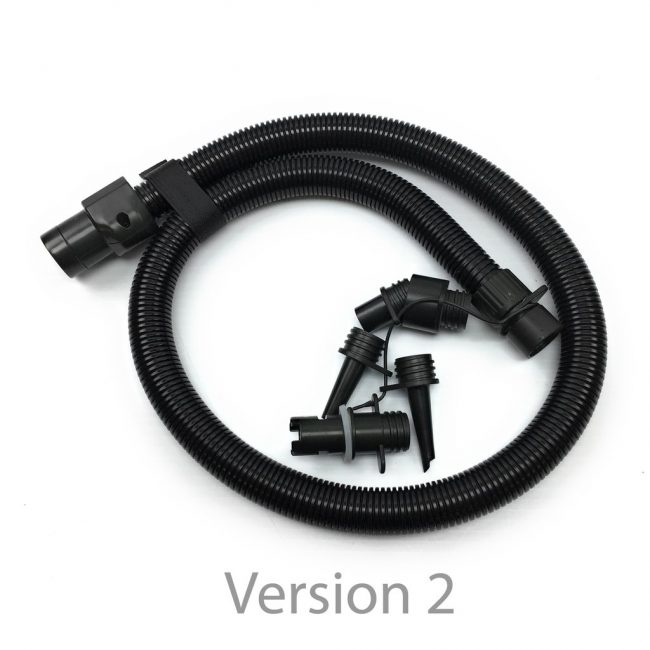 Nylon Air Hose Kit
$47.00
For 20PSI SUP Electric Air Pump – 2 Version
Details
New or replacement air hose kit for Seamax SUP20S or SUP20D electric air pump
Hose Length: 3.3 Feet (1 Meter)
Pump connector – Screw in type 100% air tight
Version 1: Same standard as the pump package, Boat and SUP new style Halkey Roberts valve adapter Pre-installed. comes with one 5mm thickness O ring.
Version 2: With exchange-able fitting end for Multiple valve adaptors, As an upgrade kit for your SUP20S or SUP20D for multi–purpose. Traditional type HR adapter comes with 3mm thickness O ring.
Note: Seamax SUP pump comes with 3 different thickness O-rings in the package. 3mm, 5mm and 6mm. All O-rings are compatible with this air hose kit.
Version 2: Air Hose Kit with Multiple Valve Adapters