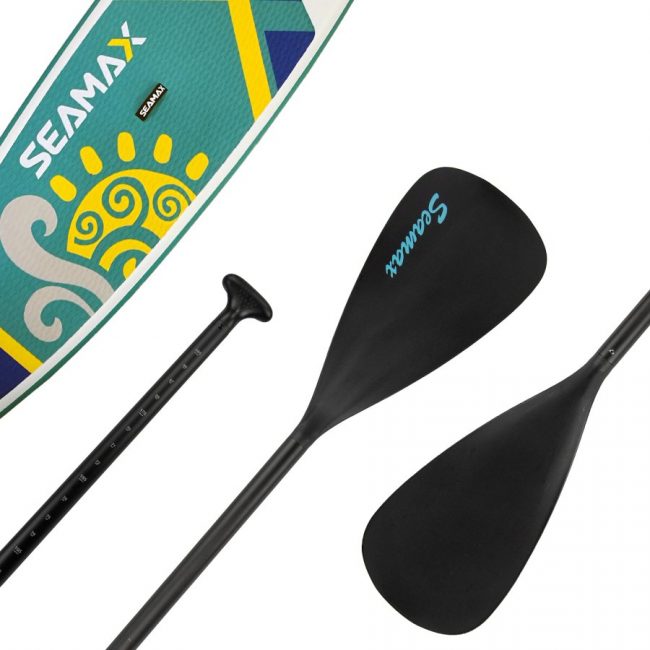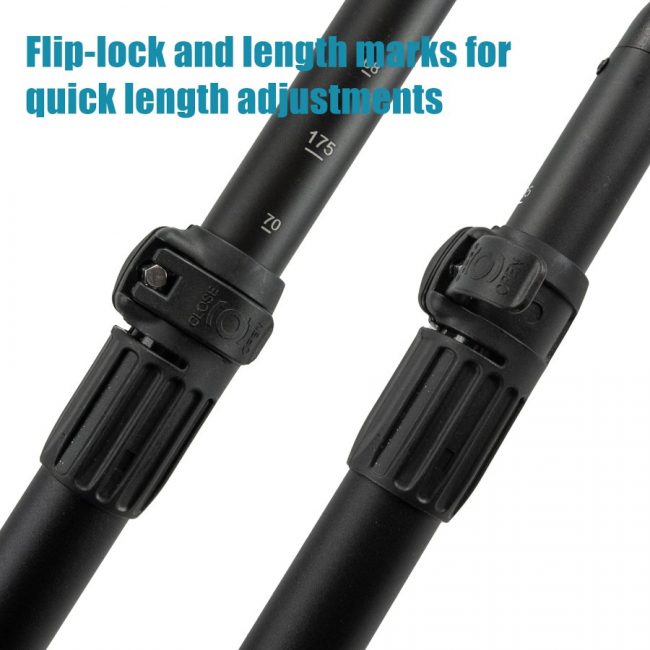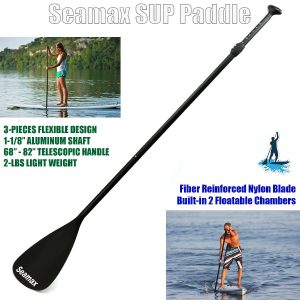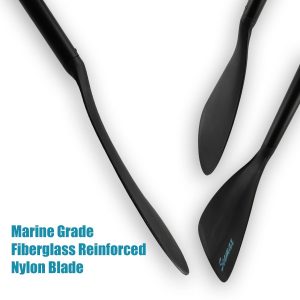 SUP Paddle with 3-Sections
$62.00
Adjustable Aluminum Shaft and Rigid Fiberglass Reinforced Nylon Blade
Features:
Solid and Anti Corrosion – This 3-piece adjustable SUP paddle delivers a solid aluminum shaft with black anti-corrosion coating, a durable 30% fiber reinforced nylon composite blade that offering heavy use, human Engineering design top handle give you more comfortable when paddling. Product is also very light weight and good for entrance level user with affordable price.
Design and Dimensions – The overall paddle height range is 66″ – 82″ (168cm- 2.08cm) and come with a level reading on the shaft; Blade's outer dimensions is approximately L-16″ x W-8″; it is suitable for any brands of paddle boards and most popular for 9-12ft SUPs. This paddle can max hold 100Lbs thrust in the water; 2Lbs light weight is suitable for kids and adult;
Portable and Floatable – This is the 3-section portable SUP paddle, the telescope handle quick-release lock helps its easily length adjustment, and you can take just few seconds to assemble or break apart for keeping in the carrying bag. 2 of the 3 section can have a sealed chamber built-in the aluminum handle, with those 2-floatation compartments, you can always enjoy your water fun without lost the paddle by sinking into the water.
Maintenance and Our Guarantee – Wash the paddle to get rid of sand and salt water after every use. Protect the coating of the handle shaft to keep it last. It is super durable and built to deliver years of fun. Seamax Marine provides all customer from USA and Canada with 1 year 100% satisfied guarantee.
Anti-Twist Design with 100% Satisfaction Guarantee – Benefit by this new manufacturing standard, the paddle can have better Anti-Twist performance in higher thrust (Max 100Lbs), with this new paddle, you may have a tournament experience on your new SUP trip. And you have a 1-year complete replacement satisfied guarantee with Seamax.