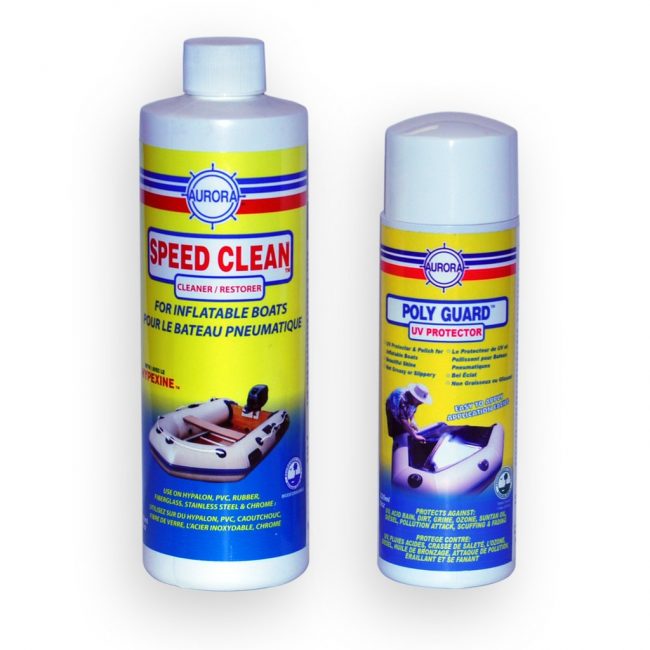 Aurora Speedclean Kit
$72.00
Aurora professional inflatable boat maintenance solution helps easily polish, protect, clean and restore your inflatable boat. May use on Hypalon, PVC, Rubber, Fiberglass, Stainless Steel, and Chrome.
The easy to apply maintenance Kit includes:
Speed Cleaner / Restorer 450ml. It quickly and easily removes stubborn Dirt, Grime, Stains, Oxidation, and suffs from all inflatable boat surfaces.
Poly Guard 220ml. It protects your inflatable boat against UV damage, Dirt, Grime, Diesel, Soot, Stains, Bird Droppings and More. Beautiful shine and not greasy or slippery.